Rooftop Venues Singapore
The venue offers a picturesque open-air rooftop lawn. The sprawling green space allows for customization and flexibility making
it ideal for any occasion. Be rest assured to capture picture perfect memories at this stylish and relaxed setting.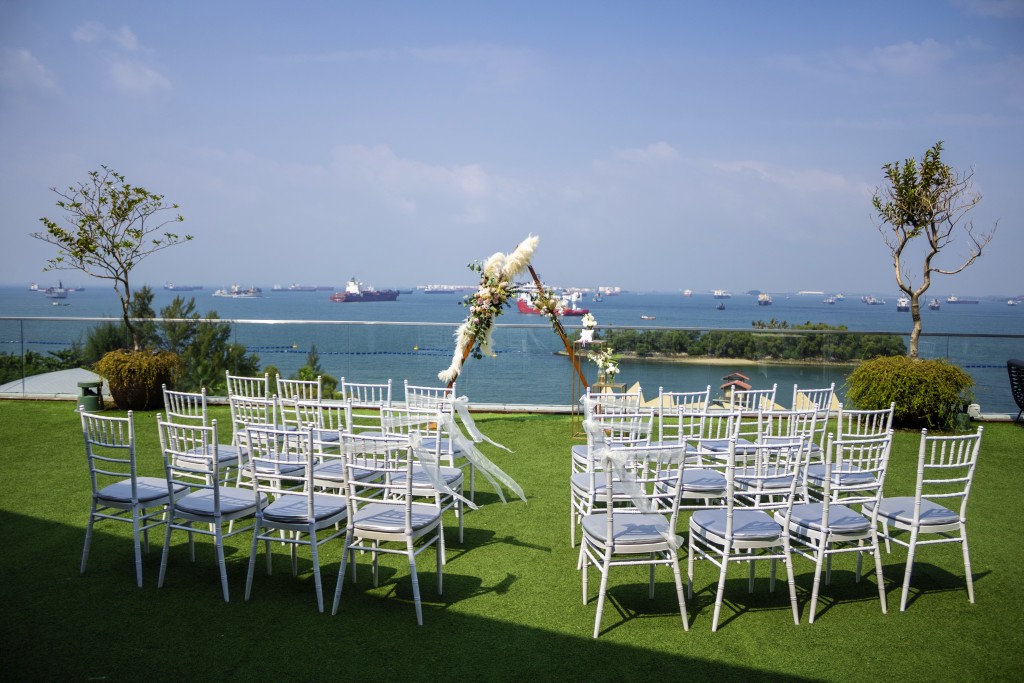 SEA VIEW
Celebrate your union whilst being serenaded by the fresh sea breeze in the presence of the vibrant island lights. Complete with a breathtaking view, this space is sure to impress.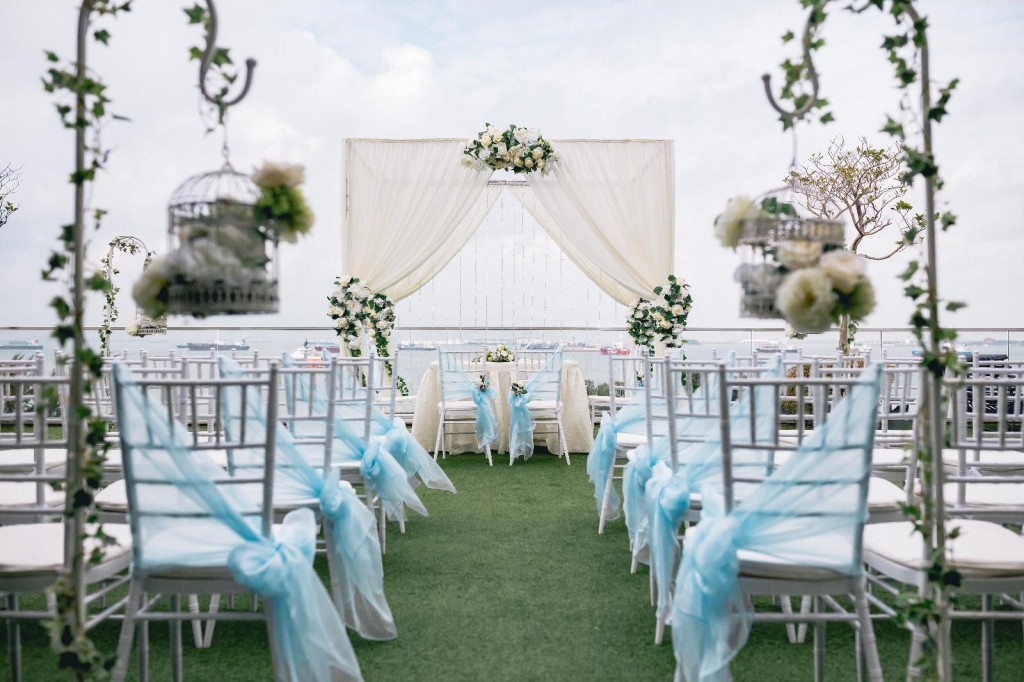 GARDEN
The lush grounds of the rooftop will be sure to captivate guests as they are taken in by the mesmerizing background of the sea. The impeccable view of the flora and fauna of the island sets an exhilarating yet carefree vibe allowing for a very unique and memorable experience.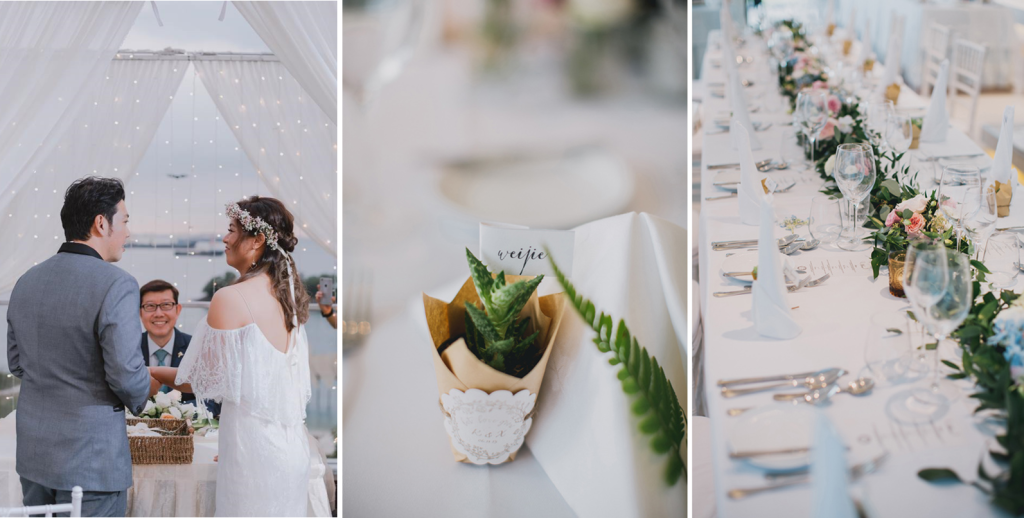 BAR
The venue offers a sprawling outdoor terrace and bar allowing guests to be serenaded by the rare sense of openness and privacy that flows beyond the indoors.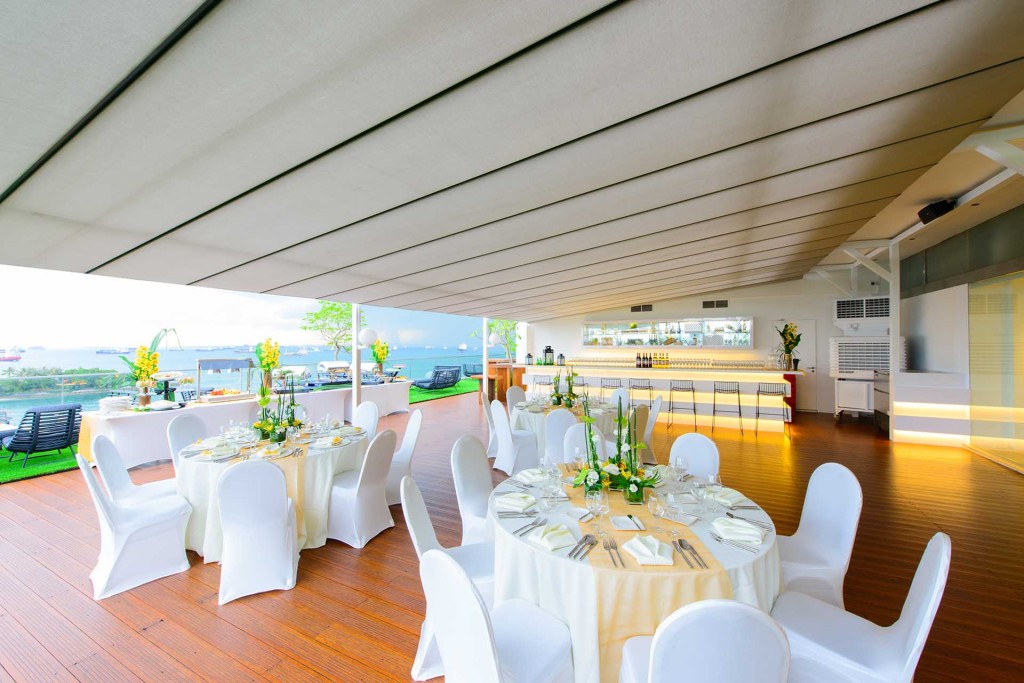 INDOOR
Decked in black and gold with full-height glass panels overlooking an exhilarating view, turn things up a notch in this elegant and sophisticated space. Adopt the classic approach and opt for this exquisite space.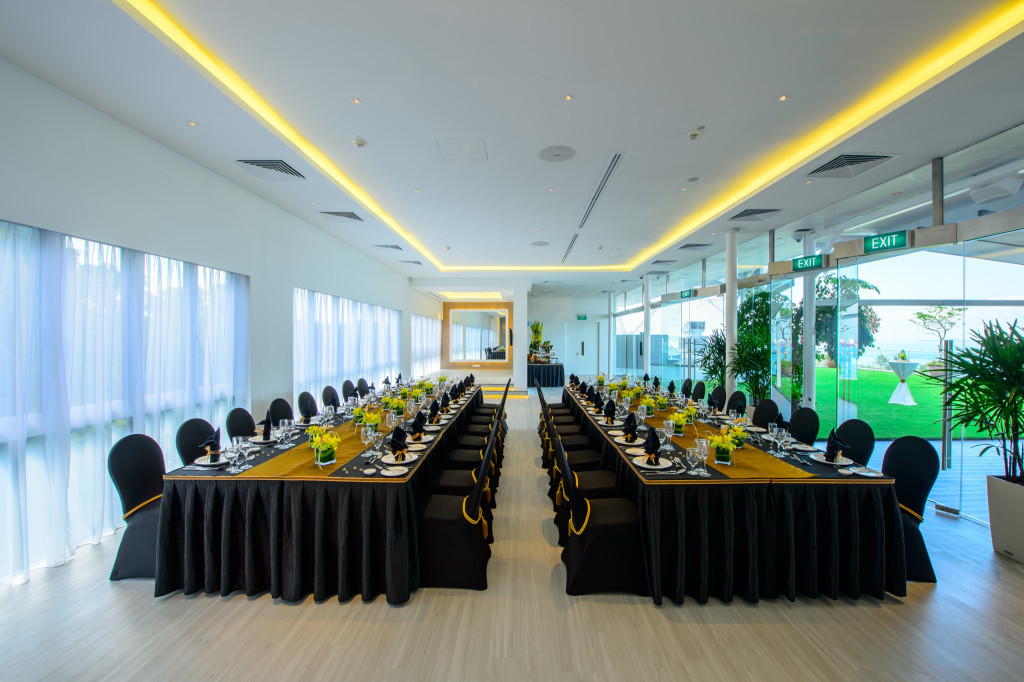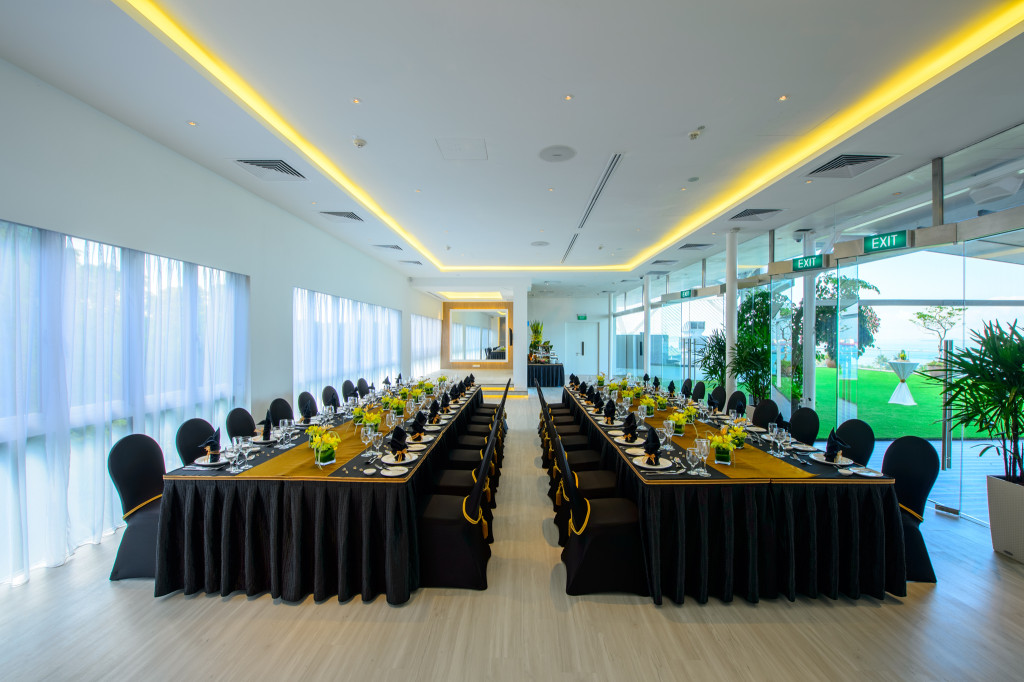 BRIDAL ROOM
Furnished with a brightly-lit dressing table, full-length mirrors and comfortable sofas, prepare for your big day in comfort and luxury.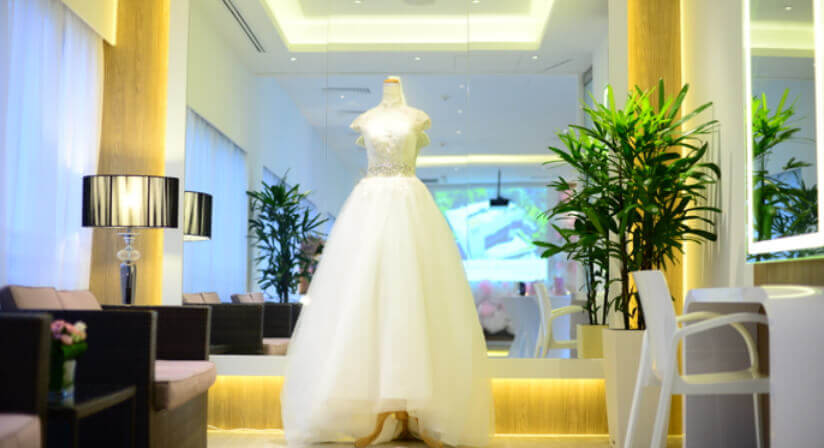 ROOFTOP
Tuck away in a high corner of Sentosa Island, the rooftop area features a luscious garden setting that is picture-perfect and very suitable for couples that want an intimate and memorable garden wedding.
PRESENTATION
Spacious and well-equipped with a projector and screen, this lovely space is perfect as a stage for presentations and toasts.